Discover more from The Sunday Drive by Mike Allison
Weekly Insights from a Financial Provocateur | Mike Allison, Founding Partner of New Lantern Capital, LLC
What is your "What's Next?"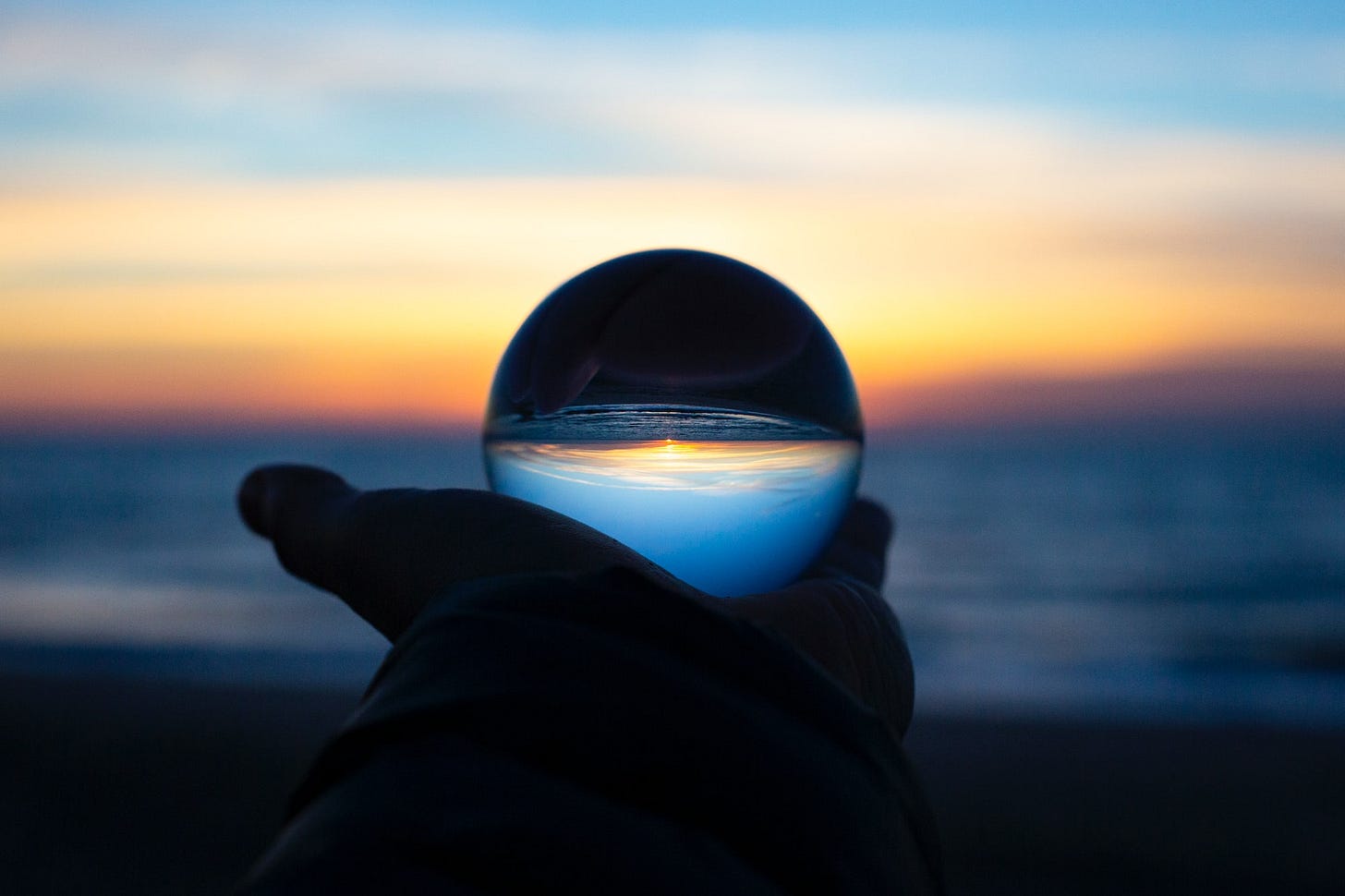 Let's play a drinking game. Take a shot every time someone asks you, "So what are your plans after you retire?" In my case, the CHECK LIVER light came on.
It all started when…
Early in 2020, prior to the arrival of COVID and the resulting shutdowns, I made plans with senior management to retire from the investment firm where I'd worked for 21 years. Given my role as a global equity portfolio manager and Director of Equity Strategy Implementation, and the necessity of a slow and well-planned transition, we settled on mid-2021 as my retirement date - an 18 month process.
I had been making plans for this transition for a few years prior to my conversation with management. I had much clarity in terms of what my next chapter would be like.
Subsequent to that arrangement, a merger of our company with a much larger Wall Street firm delayed my retirement by another six months as both firms asked me to stay on through the closing of the transaction so as to not disrupt the business or the regulatory approval process.
So….. Exhausted and joyful, I retired and officially left the firm on December 31, 2021, and was no longer an employee in the investment management industry for the first time in 32 years. Zoinks! 😳
The result of my patient transition out of corporate life was a loooooong... slooooooow... TWO... years of friends and colleagues asking the obligatory question of any soon-to-be retiree:
"So what are your plans after you retire?"
Over time, my answer was refined and abbreviated to a nebulous, "I'd like to focus on financial education and wellness and make my investment experience accessible to people."
And so…
That was true, but not the complete truth. There is so much more. It's not so much about retiring from something, but about retiring to the next chapter. In other words, I'm not done. I'm just done with THIS -- done with the grind, with the responsibility, with the commute, with the constraints that come with corporate life in a highly regulated industry. But, I'm also so very excited for what's to come.
Retirement is not an ending, it's a transition. With an eye on longevity and an extended "healthspan", the traditional notion of retirement is no longer a wind-down or retrenchment, it's simply.... halftime. The middle of the game—of life.
Investment in living a happy, healthy, longer, and joyful life - investing in our Human Capital - will yield greater returns with lower risk than any investment in financial capital can over the coming years.
As advances in longevity research extend lifespans toward 100, asking less of our financial capital and more from our human capital will lead to happier outcomes for more and more people. Our great opportunity is to learn to manage the transitions between life stages, which will increase in number and frequency as we live longer and longer lives.
Toward the Human Enterprise
So I've come to a more crystallized view of my next chapter and have a framework by which to help readers think about their own. I call it the Human Enterprise™️. The twitter-verse definition of the Human Enterprise™ is that an enterprise – a company, a firm – will continuously re-invest in itself to sustain itself, to the extent possible, in perpetuity. So must we.
The full depiction of the Human Enterprise™ framework will come into view over the coming months and will be not so much an essay, but rather a manifesto, a philosophical declaration from which we can build, expand, and deliver on actionable ideas. I have the framework in mind. I'm studying. I'm learning. I'm researching. I will share that which I believe is helpful to understanding our own individual version of the Human Enterprise™.
A critical component of my writing about the Human Enterprise™ will be to answer a version of the question that I've been asked so many times over the last couple of years:
What is your "What's Next?"
As a passenger on another Enterprise once said, "Live long and prosper."
***
Join the other geniuses who are reading this newsletter.