Discover more from The Sunday Drive by Mike Allison
Weekly Insights from a Financial Provocateur | Mike Allison, Founding Partner of New Lantern Capital, LLC
The Sunday Drive - 12/04/2022 Edition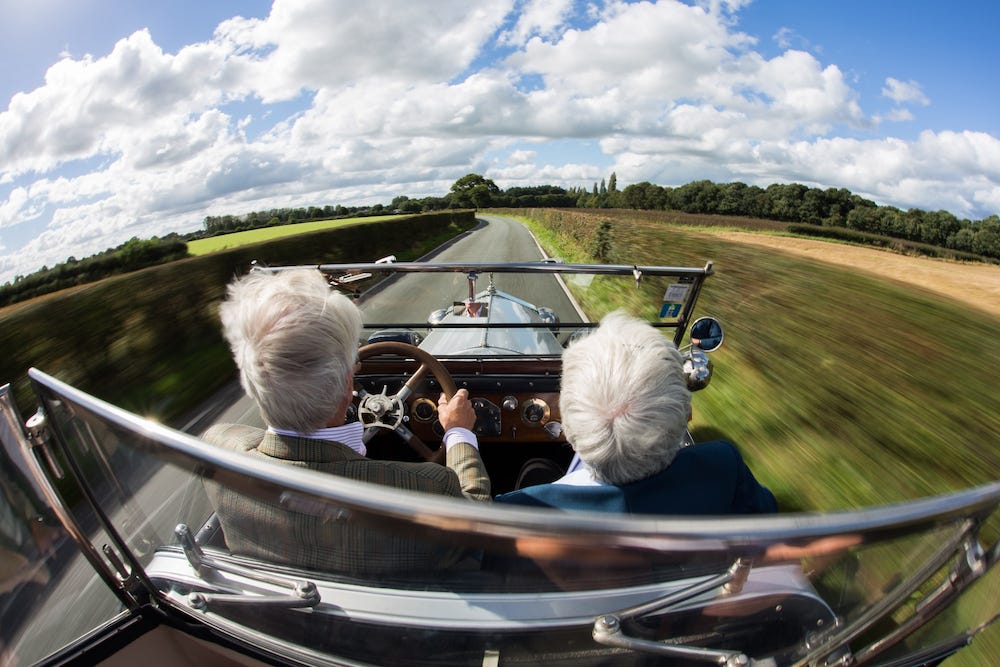 👋🏻 Hello friends,
Greetings from Saratoga Springs, NY!  
Let's take it easy and enjoy this edition of our leisurely Sunday Drive around the internet.
Vibin'‌
The Vibe of the Week is Let's Dance, the title track from David Bowie's 1983 hit album. In addition to being a truly iconic song by a truly iconic artist, it features some truly amazing musicians, including Stevie Ray Vaughan (lead guitar), Nile Rodgers (rhythm guitar), and Omar Hakim (drums). On top of that, the vibe of the tune is just... cool. I hope you dig it.
💡  Quote of the Week‌
"Life is not always a matter of holding good cards, but sometimes, playing a poor hand well."
- Jack London
📈  Chart of the Week
The contrarian in me asks...
If so many are predicting a recession, what are the chances that there isn't actually going to be one?
Just askin' the question. 🤔
Interesting Drive-By's
🎙️  Podcast Interview with Christine McCarron of Get Your FILL, Financial Independence and Long Life - This discussion with Chris was recorded way back in the summer and I forgot how much fun I had chatting with her.  
📈  Aging Raises the Cost of Curbing Inflation - The participation rate, or the share of people aged 16 and over that have or are looking for work, nosedived when the pandemic hit and people left the workforce (orange line in chart below).
💡  The Crazy Ones - What with all the recent Apple/China/Elon/Twitter goings on, I really wish that Apple CEO, Tim Cook would watch this video and remember...
🥱  Design is Dead - All the current SUV models from which to choose...
😊  You're Never Too Old to Have Fun!
---
If you have any cool articles or ideas that might be interesting for future Sunday Drive-by's, please send them along or tweet 'em at me.
‌I hope you have a relaxing weekend and a great week ahead. See you next Sunday...
Your faithful financial provocateur,
-Mike‌
---
If you enjoy the Sunday Drive, I'd be honored if you'd share it with others.‌‌
If this was forwarded to you, please subscribe and join the other geniuses who are reading this newsletter.