Discover more from The Sunday Drive by Mike Allison
Weekly Insights from a Financial Provocateur | Mike Allison, Founding Partner of New Lantern Capital, LLC
The Sunday Drive - 11/20/2022 Edition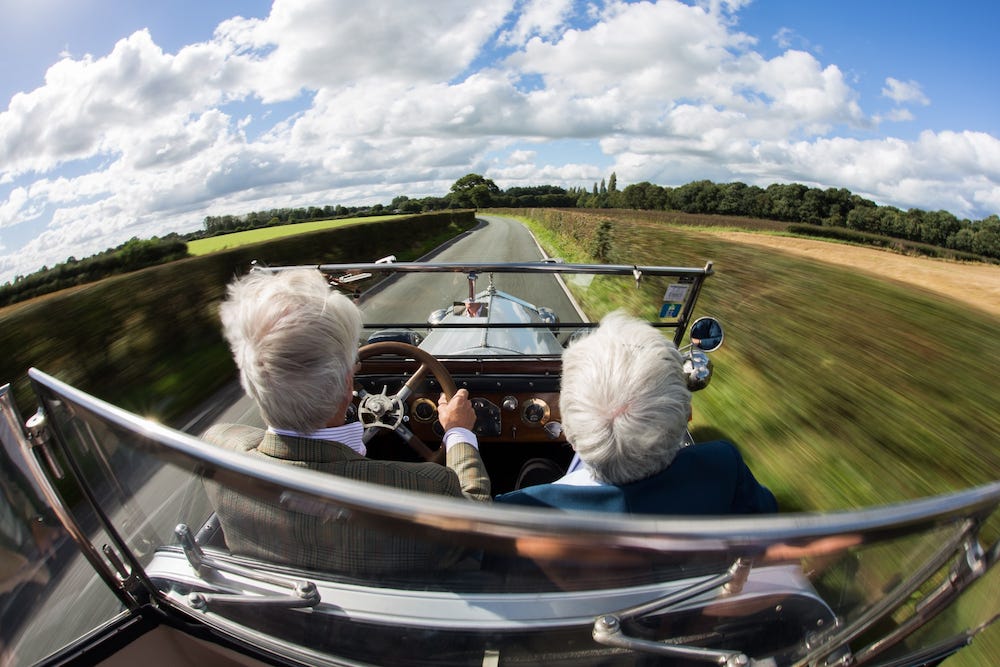 👋🏻 Hello friends,
Greetings from Saratoga Springs, NY!  
Let's take it easy and enjoy this week's leisurely Sunday Drive around the internet.
Vibin'‌
The Vibe of the Week is another upbeat throwback to the mid-80s.
I know, I know... I've been on a bit of a kick lately. 😊  Maybe I'm just nostalgic for big hair and even bigger shoulder pads.
Please enjoy Higher Love from Steve Winwood's 1986 album, Back in the High Life.
💡  Quote of the Week‌
"Kindness is giving hope to those who think they are all alone in this world."
- Random Acts of Kindness Foundation
📈  Chart of the Week
The Chart of the Week shows just how top heavy the S&P 500 has become. Apple in the top spot is nearly $600mm larger than the number two company, Microsoft. This difference is nearly as much market cap as the number six company, Berkshire Hathaway.  
To be honest, I'm not really sure what to make of this. Historically, one might conclude that the mighty oaks must fall in order to make room for the young saplings to grow. In other words, small cap stocks would outperform massively compared to the mega caps. While we are beginning to see small caps outperform of late, the equity market as a whole has been building a base since mid-summer, setting up for better performance in the coming year.
Other than Tesla, valuations aren't terribly stretched amongst the top 25 companies, particularly after such poor performance thus far in 2022.
Provided that the current (or coming) recession is brief and shallow, as I continue to expect, we could be seeing the green shoots of the next bull market. 🤞🏼
Interesting Drive-By's
💰  US Treasuries: How Fragile is the World's Most Important Market? - If there is one financial market that could put in doubt the stability of the entire global financial system it is the $23 trillion US Treasury market.
I'm certainly no Chicken Little, but I am one who invests with a risk-management first framework. This risk, however unlikely, is one worth acknowledging and accounting for.
💡  Artificial Intelligence - Human Collaboration will skyrocket across all professions - LinkedIn Founder, Reid Hoffman said, "In the next 5 years, every profession will have an AI co-pilot."
🤔  Twitter is cigarettes - Excellent article by Josh Brown, aka The Reformed Broker. The nutshell version of the article is this... Twitter isn't going anywhere, and neither are you.
📉  Crypto has to blow up first - This is the first time I've ever self-referenced a prior Sunday Drive Thought Bubble, but I just couldn't help myself.
After all the crypto drama of the last couple of weeks, here's a flashback to the July 3rd edition of the Sunday Drive and my views on crypto "currencies".
I was part of a group of fellow financial advisors which focused on learning more about digital assets, and potentially allocating a portion of client portfolios to them. The buzz around digital assets was at a fever pitch. During one of our weekly Zoom calls, I was asked - being the senior statesman of the group - what it would take to put client money into these assets. What would I need to see?
My answer was that besides more (any!) clarity on the regulatory and tax front, something more profound has to happen.
I said, "Put simply... They have to blow up first."
📈  Americans Moving to Mexico at Record Pace - US citizens are settling in Mexico at rates not seen since comparable data became available in 2010, with permits to reside temporarily in the country soaring 85% from the year before the pandemic.
🎶  Bonus Vibe of the Week - Very cool cover of the Bee Gees' Stayin' Alive by Scary Pockets and Lizzy McAlpine.
---
If you have any cool articles or ideas that might be interesting for future Sunday Drive-by's, please send them along or tweet 'em at me.
‌I hope you have a relaxing weekend and a great week ahead. See you next Sunday...
Your faithful financial provocateur,
-Mike‌
---
If you enjoy the Sunday Drive, I'd be honored if you'd share it with others.‌‌
If this was forwarded to you, please subscribe and join the other geniuses who are reading this newsletter.