Discover more from The Sunday Drive by Mike Allison
Weekly Insights from a Financial Provocateur | Mike Allison, Founding Partner of New Lantern Capital, LLC
Sunday Drive - 11/13/2022 Edition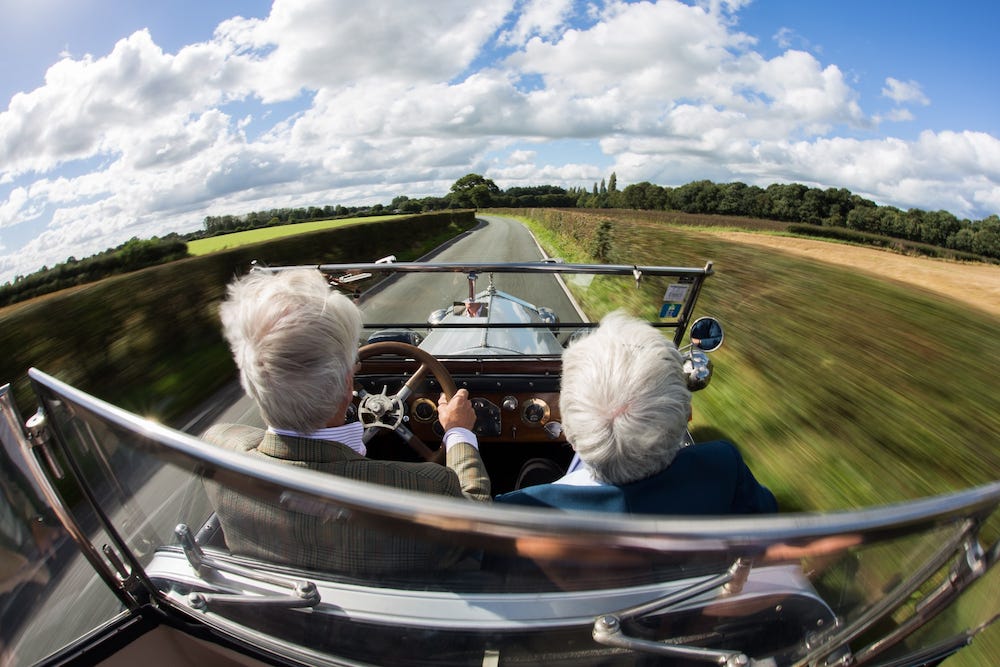 👋🏻 Hello friends,
Greetings from Saratoga Springs, NY!  
Let's take it easy and enjoy this week's leisurely Sunday Drive around the internet.
Vibin'‌
I was supposed to be in Texas this weekend visiting family. Instead, pressing matters at home led me to have to postpone the trip, which was a great disappointment for me.
So to soothe my homesickness for Texas, and to honor the incredible 1980s Austin music scene (especially the guitarists!), please enjoy Beat So Lonely by Austin native Charlie Sexton, who was just 16 years old when he recorded this song from his debut album, Pictures for Pleasure.
💡  Quote of the Week‌
"The secret to living well and living longer is: eat half, walk double, laugh triple, and love without measure."
- Tibetan Proverb
📈  Charts of the Week
Note that nearly 60% of year over year inflation is supply related, most of which is already beginning to dissipate.
The Federal Reserve, in their quest to "fight inflation", only has a direct impact on the demand drivers of CPI which are just over 28%. I hope they don't break anything.
Just sayin'...
My expectation continues to be that we'll experience a short, fairly shallow recession in 2023 - more of a Wall Street recession than the Main Street variety. The equity markets may have already discounted that, and are beginning to factor in a peak in interest rates, the US dollar, Russia vs Ukraine turmoil, and inflation.
Future events can always alter the path to recovery, of course, but if the above holds true, it sets things up for a pretty decent 2023 for the equity markets, and possibly for bonds as well.
That would be nice, wouldn't it? 😊
Interesting Drive-By's
💰  Cumulative versus Cyclical Knowledge - Some fields have quantifiable truths, while others are guided by vague beliefs and individual circumstances.
Physicist Richard Feynman said, "Imagine how much harder physics would be if electrons had feelings."
Well, people do.
So any topic guided by behavior – money, philosophy, relationships, etc. – can't be solved with a formula like physics and math.
💡  Nuclear Energy: Past, Present, and Future - Nuclear energy has been quietly producing carbon-free energy for decades, but most don't know that it accounts for 20% of the US's electricity and over half of its carbon-free electricity.
It's been the underdog energy source—rarely celebrated, or worse, villainized, and deeply underinvested in.
🤔  A farmer born in 1842 talking about life and change in 1929 - the more things change, the more they stay the same...
📉  The Great Pandemic Bubble Is Popping - As with all great asset bubbles of history, eventually the market has to pay the price for lack of discipline.
📈  Life Satisfaction and Age - People were asked to score their life satisfaction from 0 to 10, where 10 is the best possible life and 0 is the worst possible life. This is the average score by age. It might be time to rethink life.
😳  We've all heard the phrase, "Jumped the shark" - but this... this is a whole 'nother thing.
🙏🏻  To all who have served, past and present, I say, "Thank you for your service." 🙏🏻
---
If you have any cool articles or ideas that might be interesting for future Sunday Drive-by's, please send them along or tweet 'em at me.
‌I hope you have a relaxing weekend and a great week ahead. See you next Sunday...
Your faithful financial provocateur,
-Mike‌
---
If you enjoy the Sunday Drive, I'd be honored if you'd share it with others.‌‌
If this was forwarded to you, please subscribe and join the other geniuses who are reading this newsletter.