Discover more from The Sunday Drive by Mike Allison
Weekly Insights from a Financial Provocateur | Mike Allison, Founding Partner of New Lantern Capital, LLC
Sunday Drive - 10/30/2022 Edition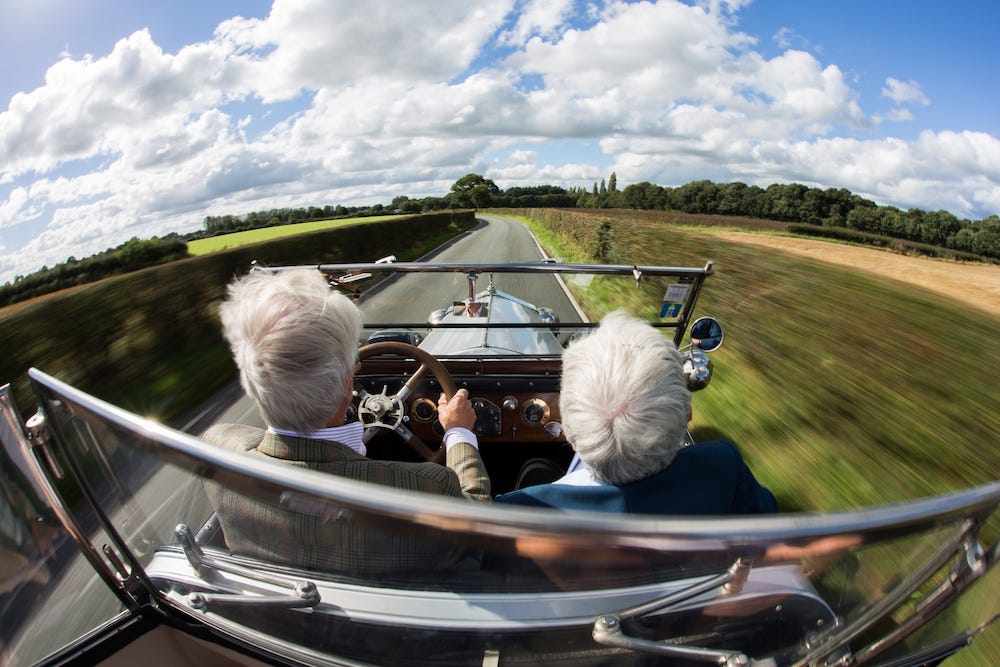 👋🏻 Hello friends,
Greetings from Saratoga Springs, NY!  Let's take it easy and enjoy this week's leisurely Sunday Drive around the internet.
This week's focus is (once again) on longevity.
Vibin'‌
The Vibe of the Week is More Than a Feeling from the 1976 self-titled debut album by Boston.
It's worth remembering the tremendous musicianship of so many (non-disco) bands from the 1970's. Brad Delp's vocal power and range were truly epic. Enjoy...
💡  Quote of the Week‌
"I don't know how to act my age. I've never been this old before."
- Anonymous (aka Random T-Shirt Vendor)
📈  Chart of the Week
Extending the green bar - the time until we experience our first comorbidity - also elongates the productive capacity of our human capital.
I believe this is very important, not just at the individual level, but also at a societal level.
As the population in the developed world begins to decline in the coming years, it's imperative that we maintain our collective ability to contribute to the economic wellbeing of society. If we don't, we run the risk of seeing the progress we've made in improving the lives and livelihoods of humanity turn in the wrong direction.
📈  Bonus Chart of the Week
Interesting Drive-By's
💯  The New Longevity Isn't Coming. It's Here. - America is on the cusp of a massive demographic shift that will see people living and working much longer. It will transform companies, government, and entertainment in radical ways—and offer huge opportunities.
💡  A personalized path to health: The way forward for longevity - A new paradigm of preventative health has finally begun. We each now have the ability to find our personalized path to health. The near ubiquitous smartphone and quickly reducing cost of genetic sequencing is now allowing us to predict your future health and even more amazingly know exactly what actions you need to take every day to greatly increase it.
🤓  The Age of Inflation: Easy Money, Hard Choices - Interesting article in Foreign Affairs magazine by Professor Kenneth Rogoff.
👀  Just remember...
---
If you have any cool articles or ideas that might be interesting for future Sunday Drive-by's, please send them along or tweet 'em at me.
‌I hope you have a relaxing weekend and a great week ahead. See you next Sunday...
Your faithful financial provocateur,
-Mike‌
---
If you enjoy the Sunday Drive, I'd be honored if you'd share it with others.‌‌
If this was forwarded to you, please subscribe and join the other geniuses who are reading this newsletter.