Discover more from The Sunday Drive by Mike Allison
Weekly Insights from a Financial Provocateur | Mike Allison, Founding Partner of New Lantern Capital, LLC
Sunday Drive - 10/23/2022 Edition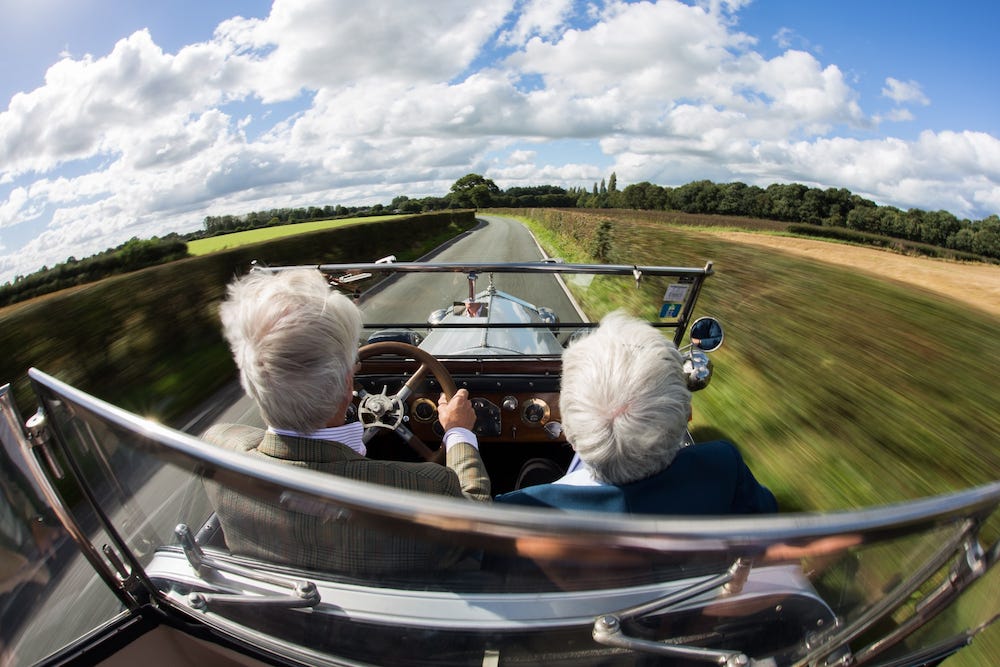 👋🏻 Hello friends,
Greetings from Saratoga Springs, NY!  Let's take it easy and enjoy this week's leisurely Sunday Drive around the internet.
Vibin'‌
The Vibe of the Week is a classic by Johnny Nash from 1972, I Can See Clearly Now.  It's a great representation of the epiphany that I had this week.
I've been struggling of late with the direction I should be taking with my business - New Lantern Advisors - but now things are beginning to take shape in a way that will allow me to serve others in the way that I am best suited.
I'm excited to share more details in the coming weeks. Stay tuned...
💡  Quote of the Week‌
"Take a simple idea...and take it seriously."
- Charlie Munger
📈  Chart of the Week
💭  Thought Bubble of the Week
Looking at the Chart of the Week, we see that people are increasingly unhappy.
Why is that?
If I could convince you to read one book, it would be The Fourth Turning. Written in 1997 by Robert Strauss and Neil Howe, it frames what our society is going through today in the context of the eighty to one hundred year cycles that go back (at least) to the Reformation in the 15th century.
I read it in 2002 and it changed my life.
By the author's formulation, we are currently living through the winter of the four seasons of history.
And we are nearing its end.
The winter of history is when all the institutions and social structures of the other prior seasons are torn down.
It's painful. It's uncomfortable. It's scary.
As we progress through the autumn of 2022 and head into the annual winter season, I say....
Take heart.
We are nearing the end of winter in this cycle of history. In a few years, the spring will come, and with it, new ways of thinking, organizing, and living.
Interesting Drive-By's
😳  That escalated quickly...
💡  Designing a Longevity Lifestyle - There are many different types of retirees, and as a result, there's no single right approach to planning for retirement.
🤓  An AI May Have Written This - AI is mounting its case as a useful writer's assistant, a tool writers are choosing to augment their own creativity.
💪🏻💪🏻  This is how bear markets end...  
---
If you have any cool articles or ideas that might be interesting for future Sunday Drive-by's, please send them along or tweet 'em at me.
‌I hope you have a relaxing weekend and a great week ahead. See you next Sunday...
Your faithful financial provocateur,
-Mike‌
---
If you enjoy the Sunday Drive, I'd be honored if you'd share it with others.‌‌
If this was forwarded to you, please subscribe and join the other geniuses who are reading this newsletter.