Discover more from The Sunday Drive by Mike Allison
Weekly Insights from a Financial Provocateur | Mike Allison, Founding Partner of New Lantern Capital, LLC
Sunday Drive - 10/16/2022 Edition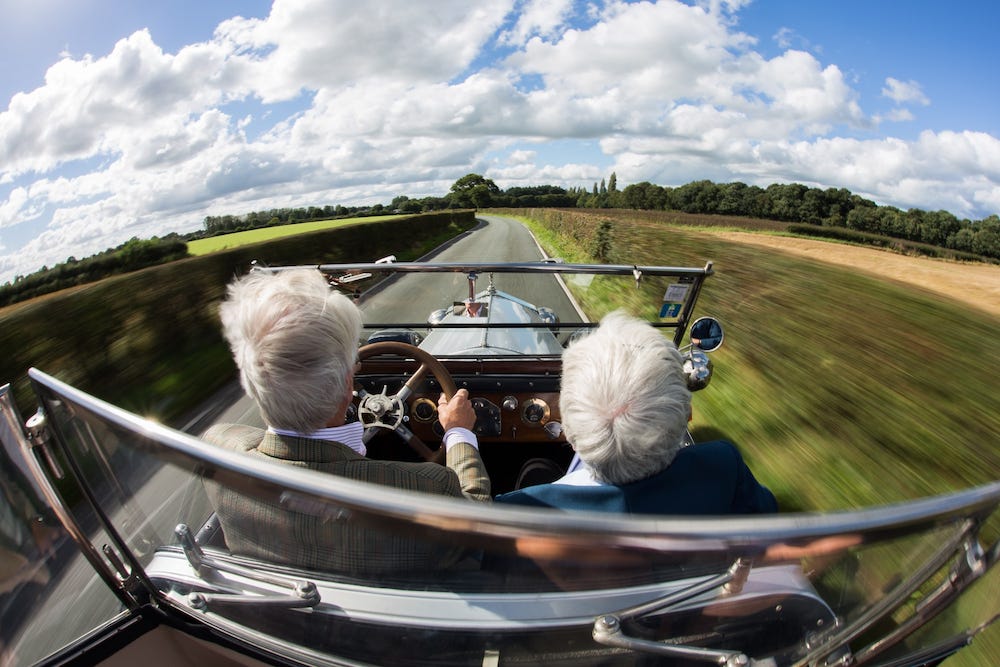 👋🏻 Hello friends,
Greetings from Saratoga Springs, NY!  Let's take it easy and enjoy this week's leisurely Sunday Drive around the internet.
Vibin'‌
The Vibe of the Week is a dedication to a woman of whom I've long been a huge fan - the Queen of Soul, Aretha Franklin. The video is roundly 12 minutes long and features five diverse and amazing talents paying tribute to an even more amazing talent. It reminded me of all the wonderful partners, colleagues, and friends that I've had the privilege of working with over the years, so I thought I'd share it with you.
💡  Quote of the Week‌
"Someday isn't a day."
- Jack Raines
📈  Chart of the Week
Inflation isn't the problem. Inflation expectations are the problem, and that is what makes it so challenging to fight. Changing the way people think is a lot harder and takes a lot longer than simply focusing on the actual economic outcome itself.
💭  Thought Bubble of the Week
Given the Groundhog Day feeling in the markets this week, I thought I would reiterate my "investment philosophy" which I mentioned in a prior Sunday Drive:
Invest in our human capital - both in terms of longevity and skills.

Ask less of our financial capital until the financial markets are more balanced and offer better opportunities for investment returns.

Love, nurture and cherish our human relationships in a world that is increasingly driven by algorithms and artificial intelligence.
Interesting Drive-By's
🤔  How do we define retirement in 2022? - Retirement is not an ending, it's an evolution.
💡  Engaging with History - A great piece by the always thought provoking Morgan Housel.
"...the point of paying attention to history is not the specific details of certain events, which are always random and never repeat; it's the big-picture behaviors that reoccur in different eras, generations, and societies."
🤓  The $100 Trillion Opportunity in Marketplaces - Business-to-business (B2B) marketplaces are a massive opportunity. Only about 5-10% of B2B transactions happen online and—in the year 2022!—about 50% of transactions are still done over the phone, over fax, or via in-person meetings with sales reps. The entire B2B ecosystem is inefficient, opaque, and convoluted.
🤷🏼‍♂️  The 2022 Bear Market be like....
---
If you have any cool articles or ideas that might be interesting for future Sunday Drive-by's, please send them along or tweet 'em at me.
‌I hope you have a relaxing weekend and a great week ahead. See you next Sunday...
Your faithful financial provocateur,
-Mike‌
---
If you enjoy the Sunday Drive, I'd be honored if you'd share it with others.‌‌
If this was forwarded to you, please subscribe and join the other geniuses who are reading this newsletter.