Discover more from The Sunday Drive by Mike Allison
Weekly Insights from a Financial Provocateur | Mike Allison, Founding Partner of New Lantern Capital, LLC
Sunday Drive - 09/04/2022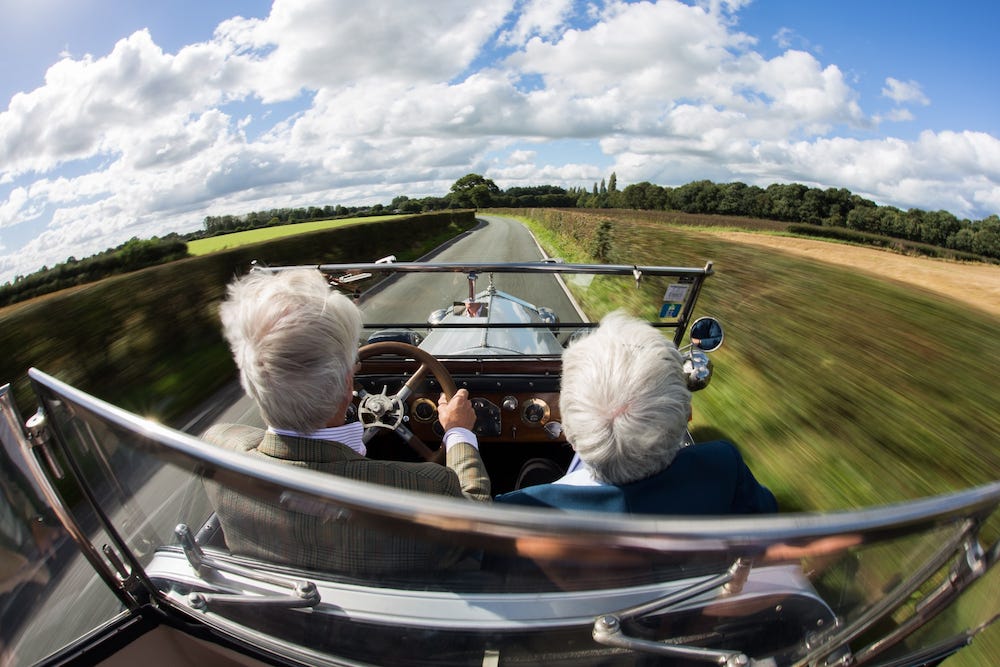 👋🏻 Hello friends,
Greetings from Saratoga Springs, NY! Take it easy and enjoy this week's leisurely Sunday Drive around the internet.
Vibin'‌
The Vibe of the Week is in honor of Labor Day Weekend. Please enjoy Workin' for a Livin' by Huey Lewis and the News from their 1982 album, Picture This.
Quote of the Week‌
"Everything should be made as simple as possible, but not simpler."
- Albert Einstein
Chart of the Week
💭  Thought Bubble of the Week
This week's Sunday Drive is a little different. In lieu of a written Thought Bubble this week, I thought it might be worthwhile to share the video from Messages and Methods (Encore Entrepreneur) livestream event I had the pleasure of appearing on this week. Thanks for watching and please share any thoughts, suggestions or feedback you may have. I would be most grateful for them.
Interesting Drive-By's
🤔  The Great Age Reboot - This excellent article from Mauldin Economics is where I found the Chart of the Week. Since 1900, for example, the percentage of the total American population aged 65 or older has increased from 4.1% to almost 20%. But what if, within the next decade, we're forced to radically redefine what age means? Said another way, 65 may not be the beginning of one's twilight years, but may simply become the start of "middle age."
💡  Serena Williams Challenges 'Retirement' As We Know It - In Serena's words:
"I have never liked the word retirement. It doesn't feel like a modern word to me … Maybe the best word to describe what I'm up to is evolution. I'm here to tell you that I'm evolving away from tennis, toward other things that are important to me."
💯  Notice how the value of Human Capital doesn't go immediately to zero, but follows a downward glide path as we age.
🤙🏻  The longer - The longer you do something, the more you'll be asked "what keeps you motivated?"
🤢  Funny/Not Funny... but kinda how the markets are making us all feel recently...
---
If you have any cool articles or ideas that might be interesting for future Sunday Drive-by's, please send them along or tweet 'em at me.
‌I hope you have a relaxing Labor Day weekend and a great week ahead. See you next Sunday...
-Mike‌
---
If you enjoy the Sunday Drive, I'd be honored if you'd share it with others.‌‌
If this was forwarded to you, please subscribe and join the other geniuses who are reading this newsletter.