Discover more from The Sunday Drive by Mike Allison
Weekly Insights from a Financial Provocateur | Mike Allison, Founding Partner of New Lantern Capital, LLC
Sunday Drive - 08/28/2022 Edition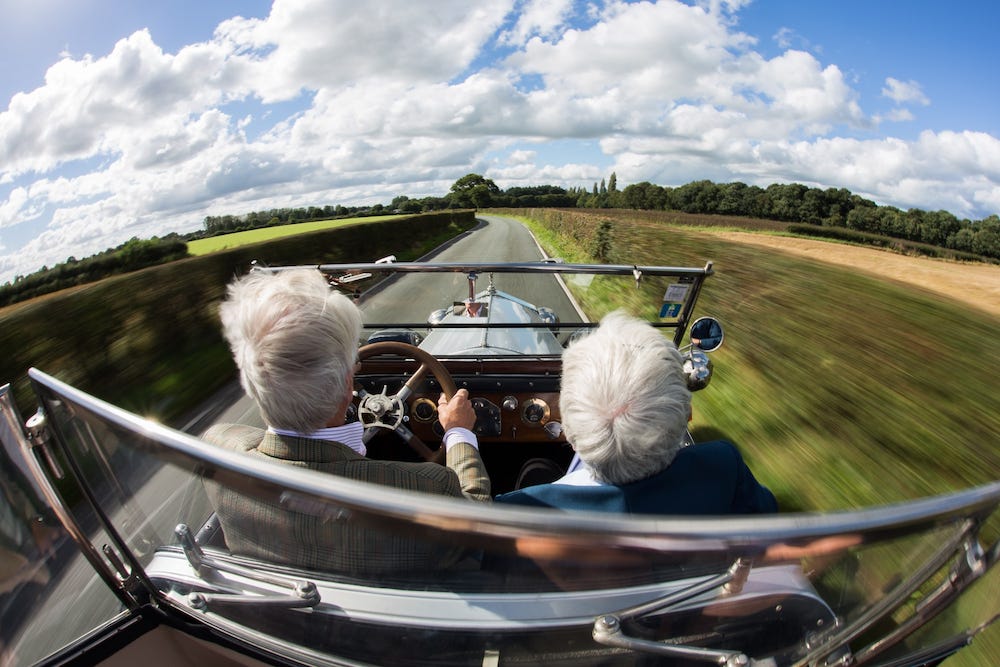 👋🏻 Hello friends,
Greetings from Saratoga Springs! Take it easy and enjoy this week's leisurely Sunday Drive around the internet.
Vibin'‌
The Vibe of the Week is a solo rendition of Send in the Clowns by one of my favorite artists, Scott Bradlee. Summer is winding down, the days are becoming shorter, and we cling to the remnants of serenity before the back-to-school/work season returns. This vibe seems very appropriate. I recommend listening in a quiet place, preferably beside a body of water. 😎
Quote of the Week‌
"If we knew what it was we were doing, it would not be called research, would it?"
- Albert Einstein
Chart of the Week
💭  Thought Bubble of the Week
This section of the Sunday Drive is intended to serve up seedling ideas which may ultimately grow into more fully developed pieces to be published on NewLanternAdvisors.com. I'd be most grateful if you'd share any thoughts, suggestions or feedback.
Electricity prices in the Eurozone are already in the stratosphere as the Chart of the Week shows. This is what stagflation looks like. It's easy to think that this is a regional issue, but it really is a global issue, and one that reinforces the challenges we face with the current stagflationary environment.
By necessity as winter approaches, Germany will have to ration natural gas use by chemical and pharmaceutical companies to conserve supply for personal heating use. Many companies have already announced forthcoming production cuts. Germany is the world's third largest exporter of chemical products and those cuts to production will put continued inflationary pressure on many products all over the world.
This past Friday, Federal Reserve Chairman Powell reiterated the central bank's commitment to use higher interest rates as their weapon of choice to bring inflation down. While this has historically been effective in curtailing the demand side of the economy, it has little to no direct impact on the supply side. Improving the global supply of inputs to goods production doesn't have a simple answer and won't happen quickly.
It will take time, and we will need patience.
Interesting Drive-By's
🤔  How Do Retirees Actually Spend Their Money? - Across all wealth levels, 58 percent of retirees withdraw less than their investments earn, 26 percent withdraw up to the amount the portfolio earns, and 14 percent are drawing down principal. If only one in seven retirees with a portfolio are selling down their assets in a given year, this means that six out of seven with a portfolio aren't selling down their assets. But, why? Why save and invest all that money only to not spend it later? This is known as the "retirement savings puzzle".
💡  What's the Longest Your Clients (or YOU) Might Live? - If an advisor wanted to help a client plan for the longest possible life — no matter what the odds are of living that long — what age would the advisor use? Based on a recent Social Security Administration report, that age would be 122 years old.
💪🏻  Two studies, one finding: Keep walking to prolong life - ️ Walking is a simple and easy exercise for the "oldest old," and strolling even one hour every week -- 10 minutes a day -- may help to prolong their lives, a new study says. Compared to inactive individuals, octogenarians walking at least one hour weekly had 40% and 39% lower relative risks of all-cause and cardiovascular mortality, respectively.
🤓  Regenerative medicine is now ready to drive longevity forward - Regenerative medicine is one of the most promising areas of longevity technology development. This broad term generally relates to cell-based therapies, which target human cells to restore healthy function in the human body. Yet, despite billions of dollars being invested in research and thousands of clinical trials undertaken, most cell-based therapies are not yet widely available to patients.
---
If you have any cool articles or ideas that might be interesting for future Sunday Drive-by's, please send them along or tweet 'em at me.
‌I hope you have a relaxing weekend and a great week ahead. See you next Sunday...
-Mike‌
---
If you enjoy the Sunday Drive, I'd be honored if you'd share it with others.‌‌
If this was forwarded to you, please subscribe and join the other geniuses who are reading this newsletter.