Sunday Drive - 07/24/2022 Edition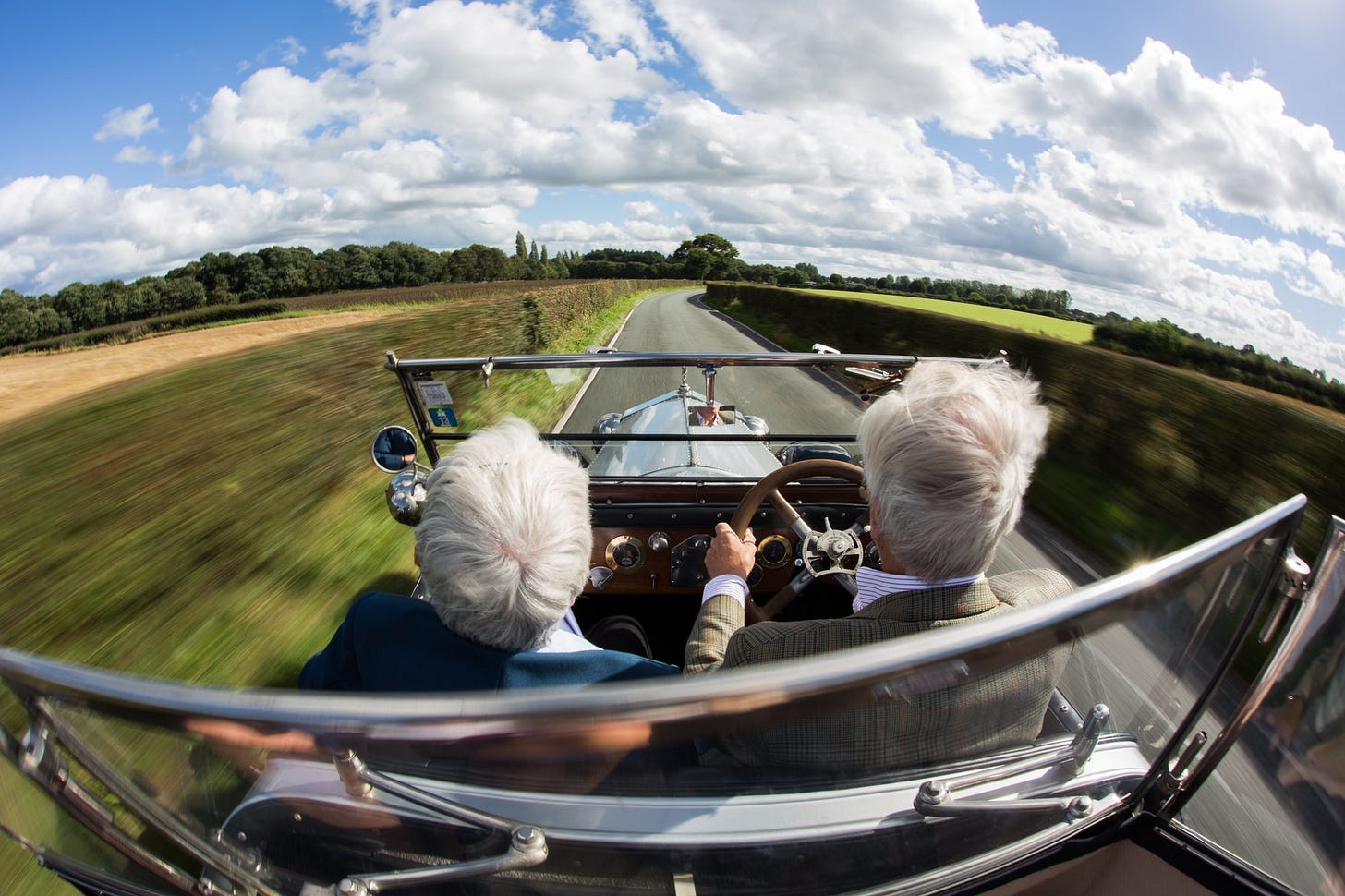 👋🏻 Hello friends,
Greetings from Saratoga Springs! Take it easy and enjoy this week's leisurely Sunday Drive around the internet.
Vibin'‌
The vibe of the week is a tune that would be familiar to anyone who has ever set foot in a gym - Tubthumping by Chumbawamba. Like last week's Vibe of the Week, this one has two separate meanings for me. One, equity markets, after a dreadful performance over the last six months, started to show some signs of animal spirits and "get up again" this week.
The other, much more important reason for choosing this song, is that I recently found out that my dear friend and mentor has a very difficult health challenge ahead of him.
To him I say...
Godspeed, Dragonslayer! The universe is with you, as are all of us who know and love you. 💪🏻❤️💪🏻
Quote of the Week‌
"We now accept the fact that learning is a lifelong process of keeping abreast of change. And the most pressing task is to teach people how to learn."
—Peter Drucker
Chart of the Week‌
💭  Thought Bubble of the Week
This section of the Sunday Drive is intended to serve up seedling ideas which may ultimately grow into more fully developed pieces to be published on NewLanternAdvisors.com. I'd be most grateful if you'd share any thoughts, suggestions or feedback.
Referring to the Chart of the Week, I think that with an aging population in the US and the rest of the developed world, it's easy to imagine structurally higher inflation in the coming decade or even longer. Tuition and childcare costs will diminish as contributors to inflation, but perhaps swap places with Medical costs, potentially offsetting one another. As we age and buy less "stuff", the inflation dampening contributors of the past, many of which were helped by globalization and outsourcing, will likely become a smaller portion of the overall inflation picture. Once the current global supply chain shocks resolve themselves, I'm planning for 3-3.5% steady state inflation in the coming years, not the normal 2% figure that we've seen over time.
Interesting Drive-By's
🤔  A path opens to those who are honest - As we get older and advance in our lives and careers, it becomes more difficult to create [...] authentic teacher-student connections. Not only do others expect us to be masters of our domains, our egos attach to our successes, our compensation, the respect we earned. This makes it harder to admit ignorance of a new and important subject. It takes courage to admit, to ourselves even, that we have no idea what is going on. Worse, that we will need someone to explain it to us. That we need to step down from our little pedestal and ask for help. Humbly and respectfully no less.
💡  Life Begins at 50 - Another gem from Chip Conley of the Modern Elder Academy.  50 is not the new 30, nor the old 70. 50 is 50—the age when our health practices, mindset, and way of being will likely influence the rest of our life more than any other adult age. You might say life is a 50/50 proposition.
📉  The US has a Deadly Economic Problem - American lifespans relative to peer countries are getting shorter despite our spending vastly more money on healthcare.
🤓  The Never-Ending Now - We're trapped in a never-ending now — blind to our place in history, engulfed in the present moment, overwhelmed by the slightest breeze of chaos. Here's the bottom line: How can you prioritize the accumulated wisdom of humanity over the impulses of the past 24 hours?
⏰  Down in Front - Interesting article about car reviewers and their curious habit of standing in front of the car rather than behind. It made me think of the analogous situation where financial advisors make the conversation about them and what they can do rather than about the client's needs, fears, and desires. Get out of the way! It's about the client!
---
If you have any cool articles or ideas that might be interesting for future Sunday Drive-by's, please send them along or tweet 'em at me.
‌I hope you have a relaxing weekend and a great week ahead. See you next Sunday...
-Mike‌
---
If you enjoy the Sunday Drive, I'd be honored if you'd share it with others.‌‌
If this was forwarded to you, please subscribe and join the other geniuses who are reading this newsletter.