Discover more from The Sunday Drive by Mike Allison
Weekly Insights from a Financial Provocateur | Mike Allison, Founding Partner of New Lantern Capital, LLC
Sunday Drive - 05/22/2022 Edition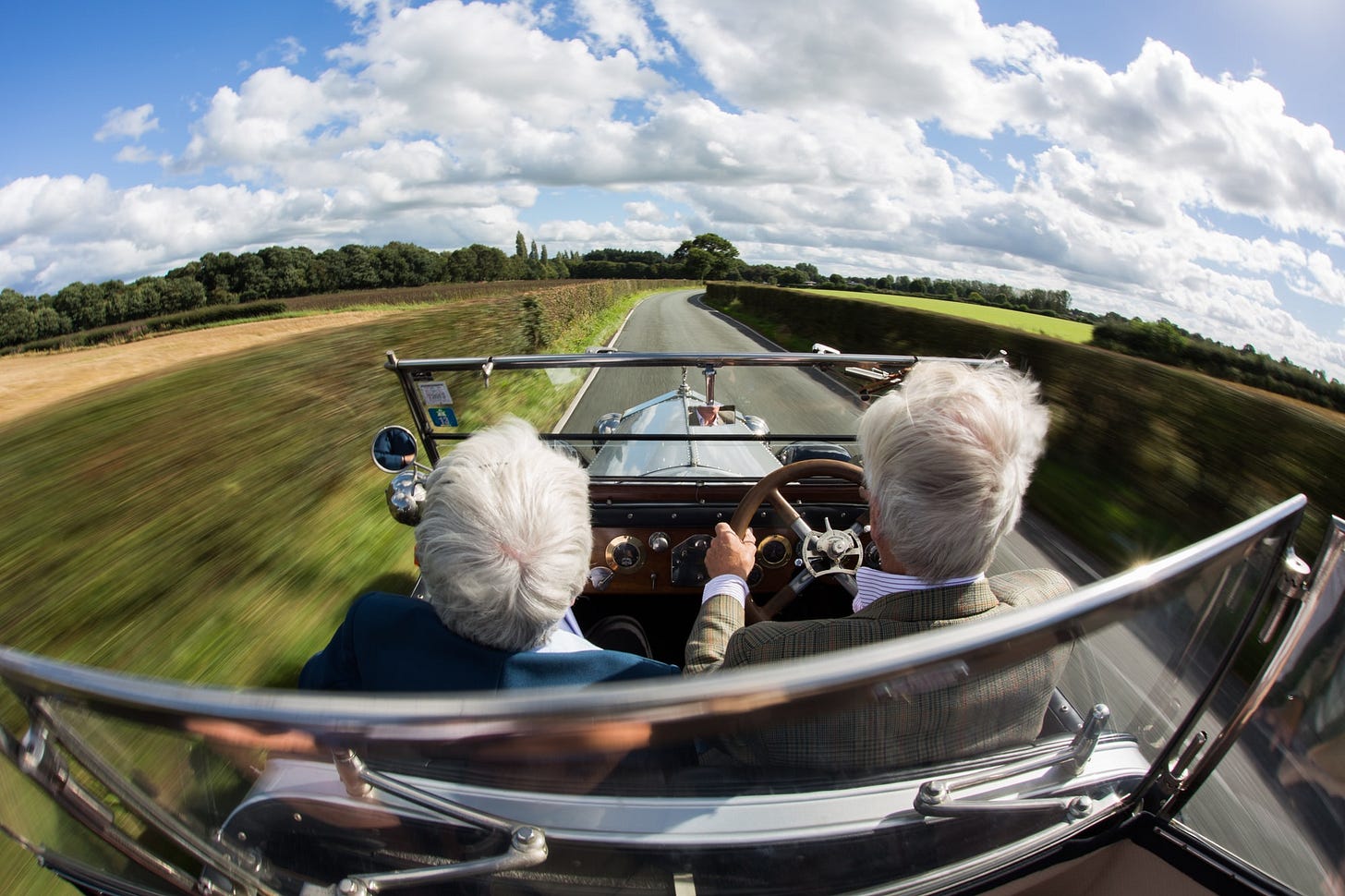 👋🏻 Hello friends,
Greetings from Saratoga Springs!
Take it easy and enjoy this week's leisurely Sunday Drive around the internet.
Vibin'‌
The vibe of the week is the theme song from Caddyshack - I'm Alright by Kenny Loggins. To my mind, the message we should take from it is that when all hell is breaking loose, just dance a little and things will eventually work themselves out. Worth remembering after the week in the markets we just had.
Interesting Drive-By's
🤨  A uniquely stupid decade - I think this rather long piece in The Atlantic is a worthwhile read. The TL;DR is that the article focuses on the magnitude of the negative impact on our society that the last 10 years of the social media "experiment" has had. Not a novel insight for sure, but the depth of the commentary is worth the read, in my opinion.
🤔  More heartache ahead - This interview with Sheila Blair, former head of the Federal Deposit Insurance Corporation (FDIC), who now writes children's books(!), highlights the importance (and lack) of financial literacy, across generations, including children.
😳  Airbnb's in NYC - New York City now has more Airbnb listings than apartments for rent.
😂  A Bidding war for Twitter - With Elon potentially getting cold feet in his pursuit of acquiring Twitter, Snoop Dog has emerged as a potential suitor. Can't make this up...
Chart of the Week‌
Going back nearly 100 years, U.S. equity returns have averaged around 9% per year. But as the chart below shows, it is rare that any given year is "average". This reminds me of the old joke about the guy who put his head in the freezer while standing on a bed of hot coals - "on average" he felt just fine. Volatility is the price we pay for solid investment returns over time.
What I'm Working On
It's been another volatile week in the markets, and I've been reminded of how important it is to:
   1. Focus on the long term, and
   2. Remember the power of taking advantage of that volatility, and turning it into attractive investment outcomes.
I'm working on slowing down. It's a long race and I need to pace myself. I need to remember my own advice, which I've offered to my kids so many times over the years:
You CAN do it all. You just can't do it all at once.
---
If you have any cool articles or ideas that might be interesting for future Sunday Drive-by's, please send them along or tweet 'em at me.
‌I hope you have a relaxing Sunday and a great week ahead. See you next week...
-Mike
---
Join the other geniuses who are reading this newsletter.‌