Discover more from The Sunday Drive by Mike Allison
Weekly Insights from a Financial Provocateur | Mike Allison, Founding Partner of New Lantern Capital, LLC
Sunday Drive - 05/08/2022 Edition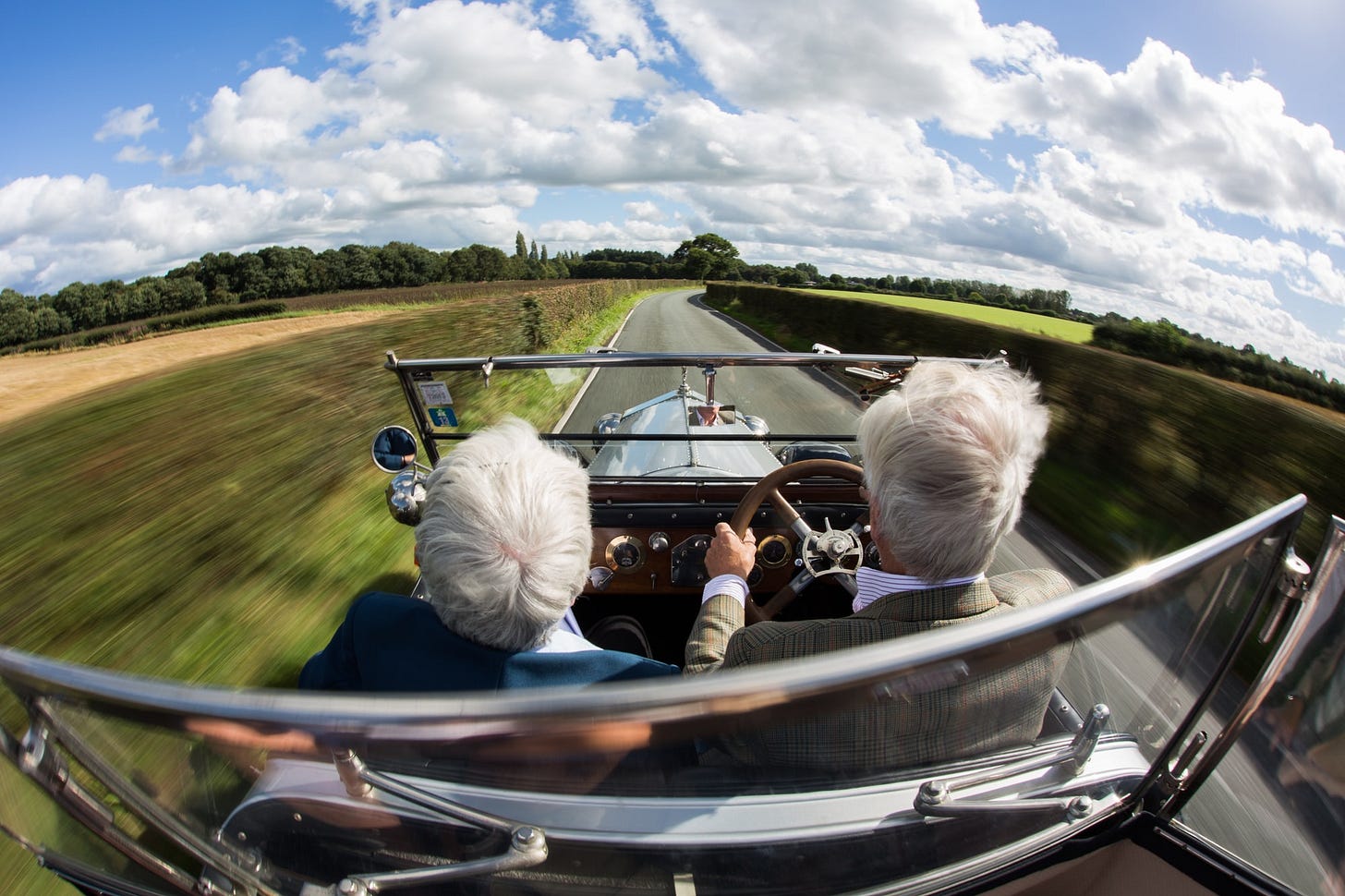 👋🏻 Hello friends,
Greetings from Saratoga Springs!
Take it easy and enjoy this week's leisurely Sunday Drive around the internet. To all my readers who are mothers, I wish you a blessed and happy Mother's Day.
I'd also like to give a double shout-out to the two most amazing mothers in my life - my own mother who brought me into this world, raised me and loved me even when it wasn't easy, and to my beautiful wife who gave life to, and nurtured our two wonderful children into adulthood. In the spirit of this day, I share one of my favorite quotes:
"All that I am, or hope to be, I owe to my angel mother."
- Abraham Lincoln
Vibin'‌
In honor of Mother's Day, and reflecting on the recent volatility in the markets, the vibe of the week is Mama Said by the Shirelles.
Interesting Drive-By's
🧠  Investing in the workforce - Walmart is making a major commitment to investing in it's workforce, not just in terms of wage increases, but in the productive capacity of their collective human capital by paying for 100% of tuition and books for its associates. I expect to see more of this, or similar initiatives, by major firms in the future.
🆘  Small business needs a lifeline - On the other hand, small business is struggling to compete with larger firms in a tight labor market. New ADP data showed the U.S. private sector created nearly 250,000 new jobs last month, but employers with fewer than 50 workers actually shed jobs, underscoring the challenges facing small businesses as growth becomes less certain.
📈  The Mother of all Asset Allocations - Many of my readers may have already read this piece I wrote a few weeks ago regarding the re-pricing of human capital vis-a-vis financial capital. We have quite a few new readers on the list, so I'm including it in this week's Sunday Drive.
Chart of the Week‌
As concerning as today's inflationary environment is, this chart puts it in perspective relative to the last inflationary period which peaked in 1980. With the Fed already "on the case" in terms of raising interest rates and shrinking their balance sheet, I fear an overshoot and a recession, albeit a short-lived one. I also believe that although the Fed will be able correct the excesses of the current monetary situation, the global supply chain and labor force shortages which are also major drivers of the current inflation, will take longer and will be much harder to address.
What I'm Working On
I had a wonderful visit with my mother this past week and got to celebrate an early Mother's Day with her. I was also able to spend time with my brother and his wife which was long overdue as well.
I loved returning to my home country - #TexasForever - and am reminded of how important our roots are, even when we have moved far away. It gave me an idea for a number of articles I plan to write, largely non-financial related, the theme of which will be "Home is where the heart is..."
I've also had some really interesting discussions of late with some of my fellow financial advisors who have expressed serious interest in learning more about the Built to be Boring™ Portfolio which I use in client accounts as a low volatility, equity-based retirement income vehicle. More to come on this topic in the future.
---
If you have any cool articles or ideas that might be interesting for future Sunday Drive-by's, please send them along or tweet 'em at me.
Again, Happy Mother's Day to all the mothers out there. ‌I hope you have a relaxing Sunday and a great week ahead. See you next week...
-Mike‌
---
‌
Join the other geniuses who are reading this newsletter.‌‌
‌‌