Discover more from The Sunday Drive by Mike Allison
Weekly Insights from a Financial Provocateur | Mike Allison, Founding Partner of New Lantern Capital, LLC
Sunday Drive - 04/24/2022 Edition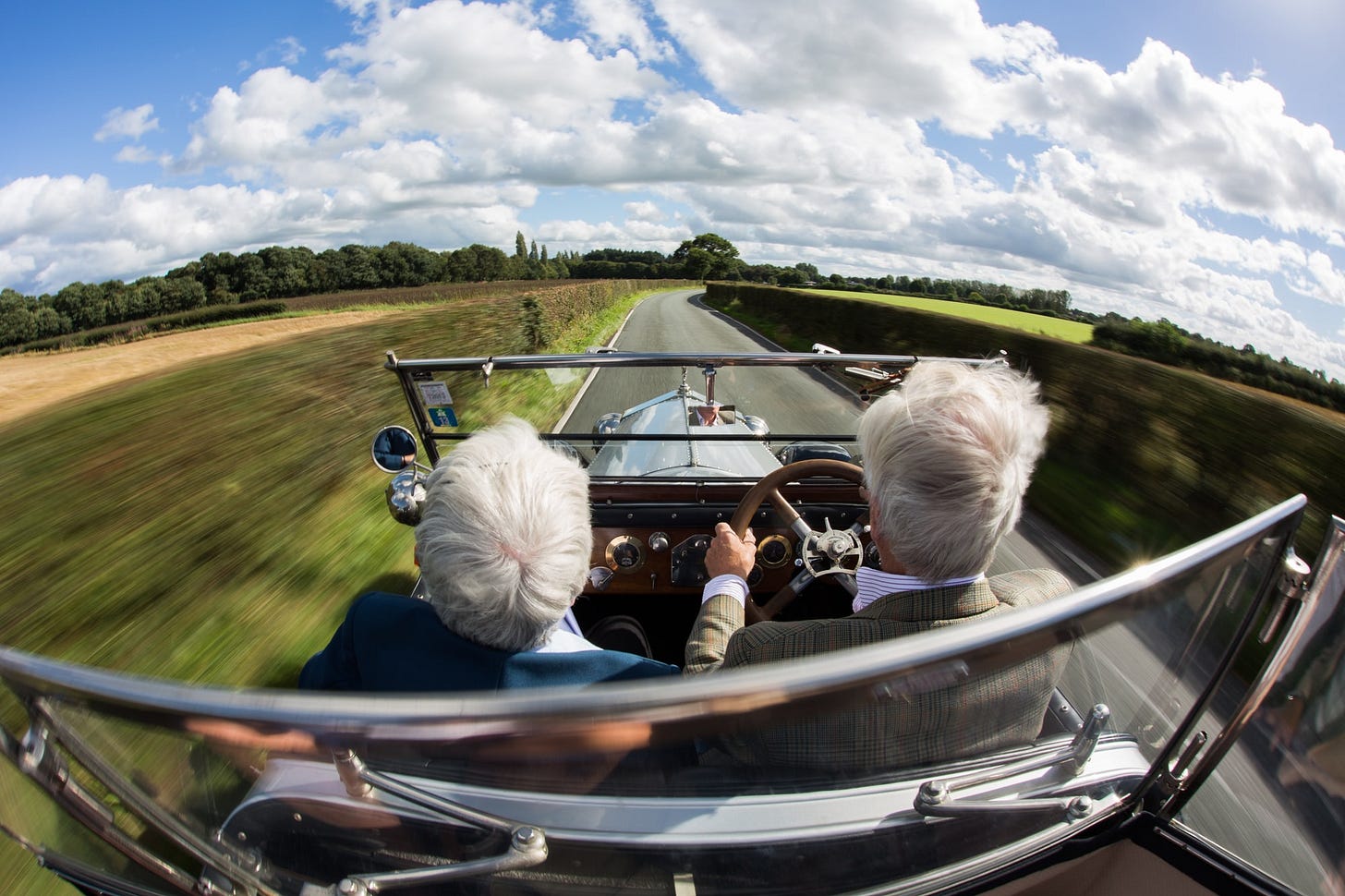 👋🏻 Hello friends,
Greetings from Saratoga Springs!
Take it easy and enjoy this week's leisurely Sunday Drive around the internet.
Vibin'‌
The vibe of the week is Rob Thomas' Streetcorner Symphony. "All the people in this world, let's come together. More than ever, I can feel it. Can you feel it?"
Interesting Drive-By's
🤔 Inflation is the top issue of concern for small businesses and is weighing heavily on business optimism, but sentiment is nowhere near as poor as it was in 2008-2009.
💰 Money is about to enter a new era of competition. Wonky but thought provoking article from the MIT Technology Review.
We stand at the threshold of an[...] era of upheaval. Cash is on the way out, and the digital technologies that are replacing it could transform the very nature and capabilities of money. Today, central-bank money serves at once as a unit of account, a medium of exchange, and a store of value. But digital technologies could lead those functions to separate as certain forms of private digital money, including some cryptocurrencies, gain traction. That shift could weaken the dominance of central-bank money and set off another wave of currency competition, one that could have lasting consequences for many countries—particularly those with smaller economies.
💡 There is no Playbook. Very interesting interview with Gavin Baker, founder of Atreides Management.
The jitters continue. The surge in interest rates, the deterioration of the economic outlook and the Federal Reserve's aggressive campaign to curb inflation are keeping the financial markets on their toes. Tech stocks in particular are under pressure. The Nasdaq 100 has been in a stubborn correction since the beginning of the year. Many smaller stocks have slumped 50 to 80%.
🥶 Drama in the wild. This is a bit of a nail biter, but the belly slide at the end is #NextLevelSmooth. Besides, what's cooler than watching penguins do their thing?
Chart of the Week‌
‌Aggregate numbers can mask the impact of high energy prices on families and businesses in various regions, but this chart is quite noteworthy. It tells quite a different story than the headlines we are seeing. Energy consumption as a percentage of total personal consumption is now less than half what it was at its peak in 1980.
What I'm Up To
It's going to be a busy couple of weeks on the travel front. First, we'll be in spending a few days back in Boston next week for various appointments and personal visits. Then, it's on to Buffalo to see my wife's family for a bit. After that, I'll be flying to Fort Worth, TX to see my mom for the first time since before COVID. So excited for that. I'm hopeful 🙏🏻 that the dreaded mask mandate remains in the "off" position for my flights.
I remain dedicated to keeping up with the Sunday Drive's while I'm traveling - it's my commitment to you and to myself.
Still at work on The Best Inflation Hedge is YOU essay, which I hope you'll enjoy.  
---
If you have any cool articles or ideas that might be interesting for future Sunday Drive-by's, please send them along or tweet 'em at me.
‌I hope you have a relaxing Sunday and a great week ahead. See you next week...
-Mike
---
Join the other geniuses who are reading this newsletter.‌