Sunday Drive - 04/17/2022 Edition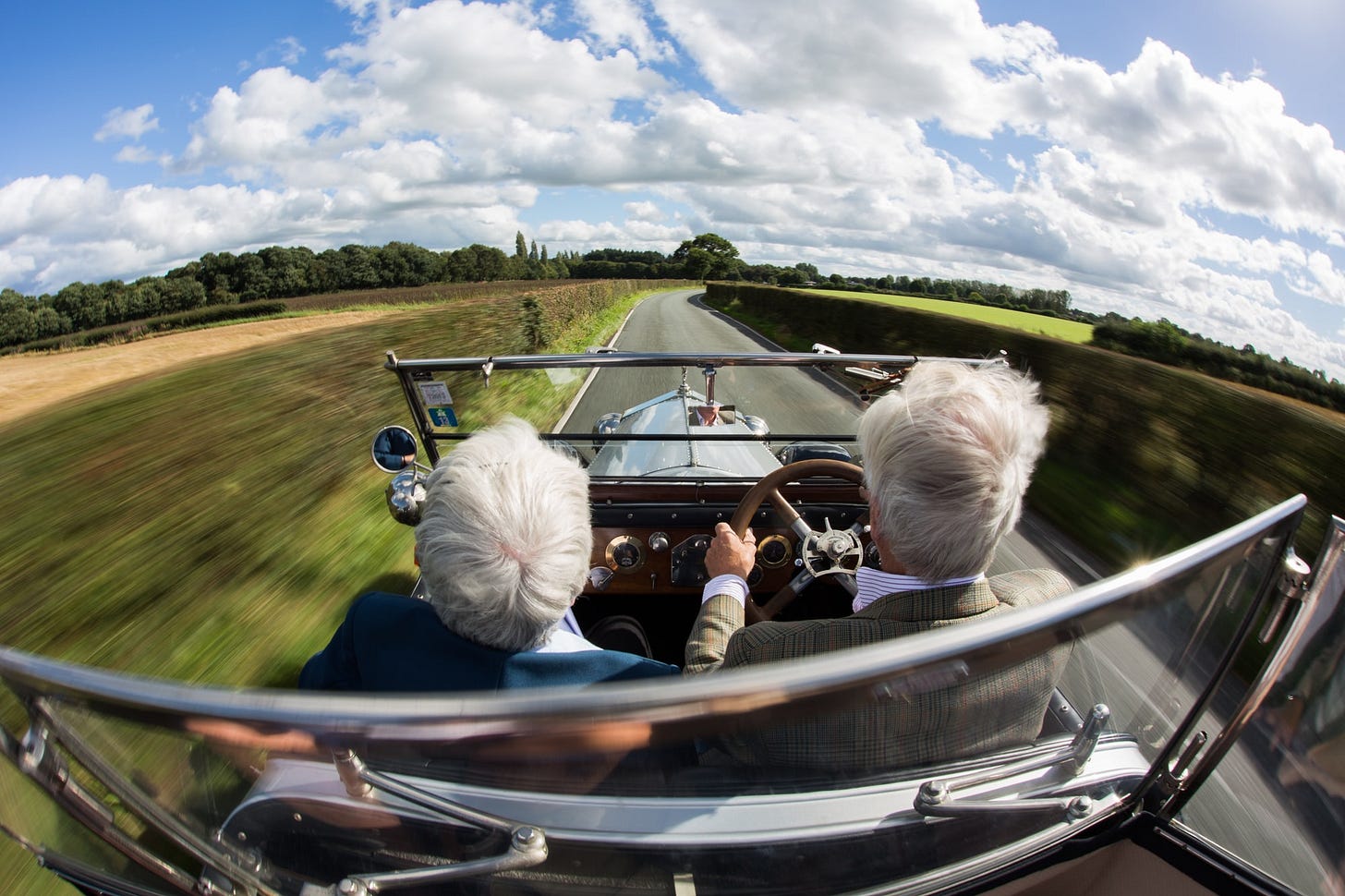 👋🏻 Hello friends,
Happy Easter from Saratoga Springs!
Take it easy and enjoy this week's leisurely Sunday Drive around the internet.
Vibin'.‌
The vibe of the week is Stevie Ray Vaughan's cover of the Beatles' Taxman. Kinda fitting, don't you think? 😎
Interesting Drive-By's.
🎧 Ummm. Okay... I'll bet you didn't even know that you needed a pair of air-purifying noise cancellation headphones. What will they think of next?
😂 Video Shows Cops Pulling Over Driverless Taxi in San Francisco. Hilarity ensues. The pun for a Sunday Drive drive-by is very much intended.
🫵 Labor shortages force Indiana businesses to get creative. This article from Bloomberg [Potential paywall alert] highlights the plight of more and more cities and towns across the country in terms of the significance and severity of difficulties finding workers to fill job openings. To emphasize the point further, check out the Chart of the Week below.
Chart of the Week.‌
It didn't start with COVID. The demand (blue line) for labor began to exceed the supply (red line) back in 2015. Demographics and a moderation in the pace of immigration are likely the biggest drivers of this dynamic, in my opinion.
What I'm Working On.
I'm getting closer and closer to the public launch of New Lantern Advisors and I'm both excited and trepidatious. I'm anxious to be able to get my message out to those who want to hear it. At the same time, I worry that I'll be viewed as too far "out of the box". That's the funny thing... We're always told to think outside the box. But oftentimes, when we do, we are reproached and viewed as the lunatic fringe. We shall soon see if the message resonates. 🤓
To that end, I'm working on an article entitled "The Best Inflation Hedge is YOU". I think it is both timely, and consistent with the theme of the Human Enterprise™.
---
‌I hope you have a relaxing Easter Sunday and a great week ahead. See you next week...
-Mike
---
Join the other geniuses who are reading this newsletter.‌
‌