Discover more from The Sunday Drive by Mike Allison
Weekly Insights from a Financial Provocateur | Mike Allison, Founding Partner of New Lantern Capital, LLC
Sunday Drive - 05/01/2022 Edition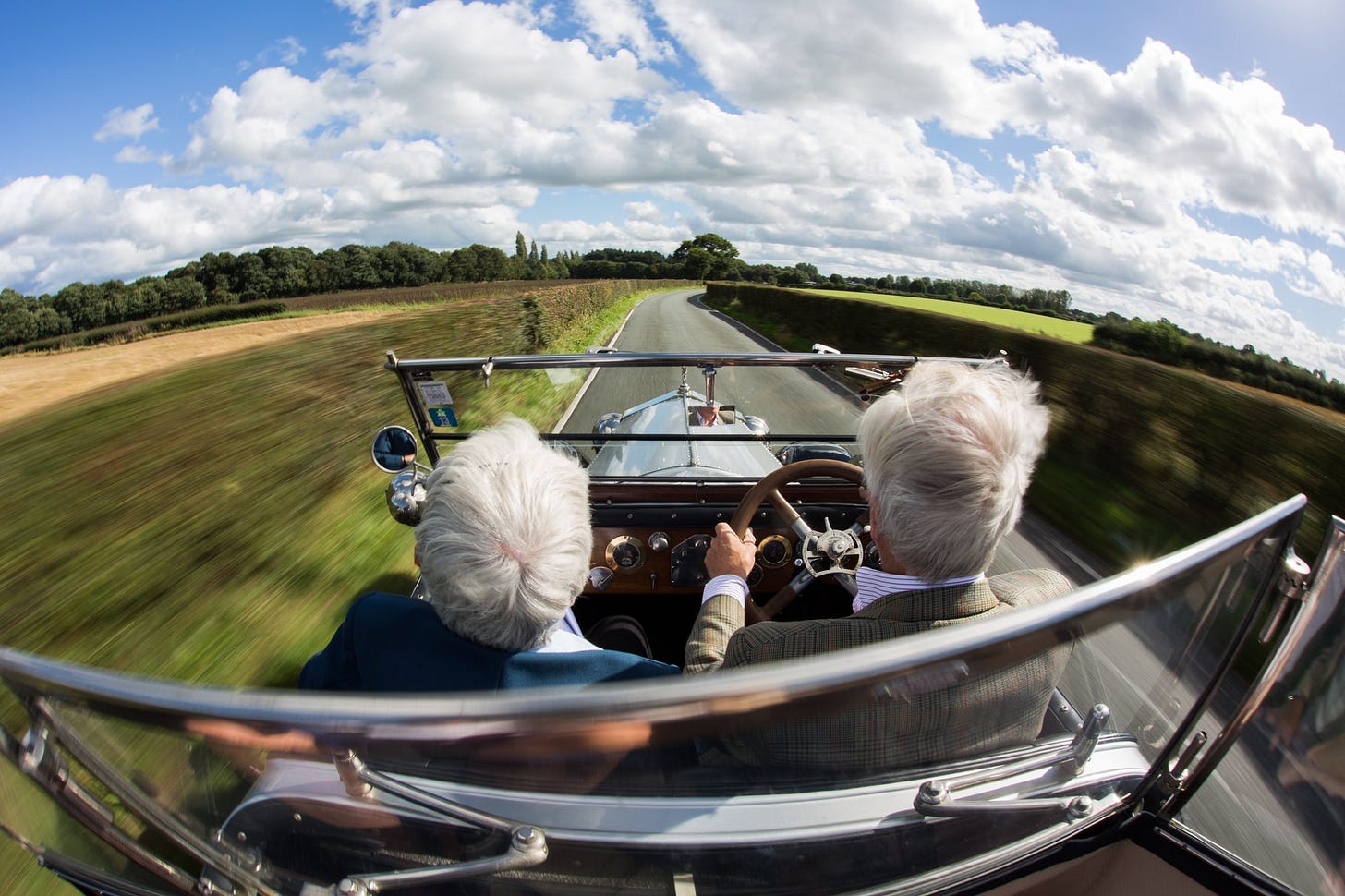 👋🏻 Hello friends,
Greetings from Saratoga Springs!
Take it easy and enjoy this week's leisurely Sunday Drive around the internet.
Vibin'‌
The vibe of the week is History Repeating by the Propellerheads and featuring the legendary Shirley Bassey. Given this past week's news of Twitter and Elon Musk, I just couldn't resist.
Interesting Drive-By's
💰  The Gilded Age Returns - Given this week's news of Twitter being acquired by Elon Musk, about which others have written plenty, I found this article from Axios incredibly interesting. While the article does stretch the comparison a little too far at times, it highlights the many parallels between today's Elon and Twitter, and the events surrounding Jay Gould and Western Union back in the late 19th century. Definitely worth the read.
🤔  The Attention Recession - Forget "Peak Netflix" ...[O]nce the world started returning to pre-pandemic behaviors, the Covid-bounce in entertainment time would recede, creating an attention recession.
💡  Purpose is not a Possession - You can't have the noun if you don't do the verb. Love this piece by one of my mentors, Chip Conley from his Wisdom Well blog.
Chart of the Week‌
Okay, not exactly a chart this week, but in keeping with the Vibe of the week, this cartoon from The New Yorker in 1981, is another example of a little bit (more) of History Repeating.
"On Wall Street today, news of lower interest rates sent the stock market up, but then the expectation that these rates would be inflationary sent the market down, until the realization that lower rates might stimulate the sluggish economy pushed the market up, before it ultimately went down on fears that an overheated economy would lead to a reimposition of higher interest rates." Mankoff, 1981, The New Yorker
What I'm Working On
I was glad to end my self-imposed social media quiet period this week and publicly announce the launch of New Lantern Advisors on LinkedIn. I will be much more active there in the future, as well as on Twitter. This was something I'd been planning to do even before Elon's recent acquisitiveness was known. I'm so excited to be able to openly discuss the firm's work serving our financial planning and investment clients in the months and years ahead.
To that end, I'm working on a road map for writing longer, and more developed think pieces for my personal writing site - MikeAllison.com and will be cross-posting many of those articles in the Insights section of the New Lantern Advisors website.
I'm also working on a plan for how to develop and work in videos to help further the mission of the new firm as well. More to come down the road on that.
---
If you have any cool articles or ideas that might be interesting for future Sunday Drive-by's, please send them along or tweet 'em at me.
‌I hope you have a relaxing Sunday and a great week ahead. See you next week...
-Mike
---
Join the other geniuses who are reading this newsletter.‌