Discover more from The Sunday Drive by Mike Allison
Weekly Insights from a Financial Provocateur | Mike Allison, Founding Partner of New Lantern Capital, LLC
Hello Again World!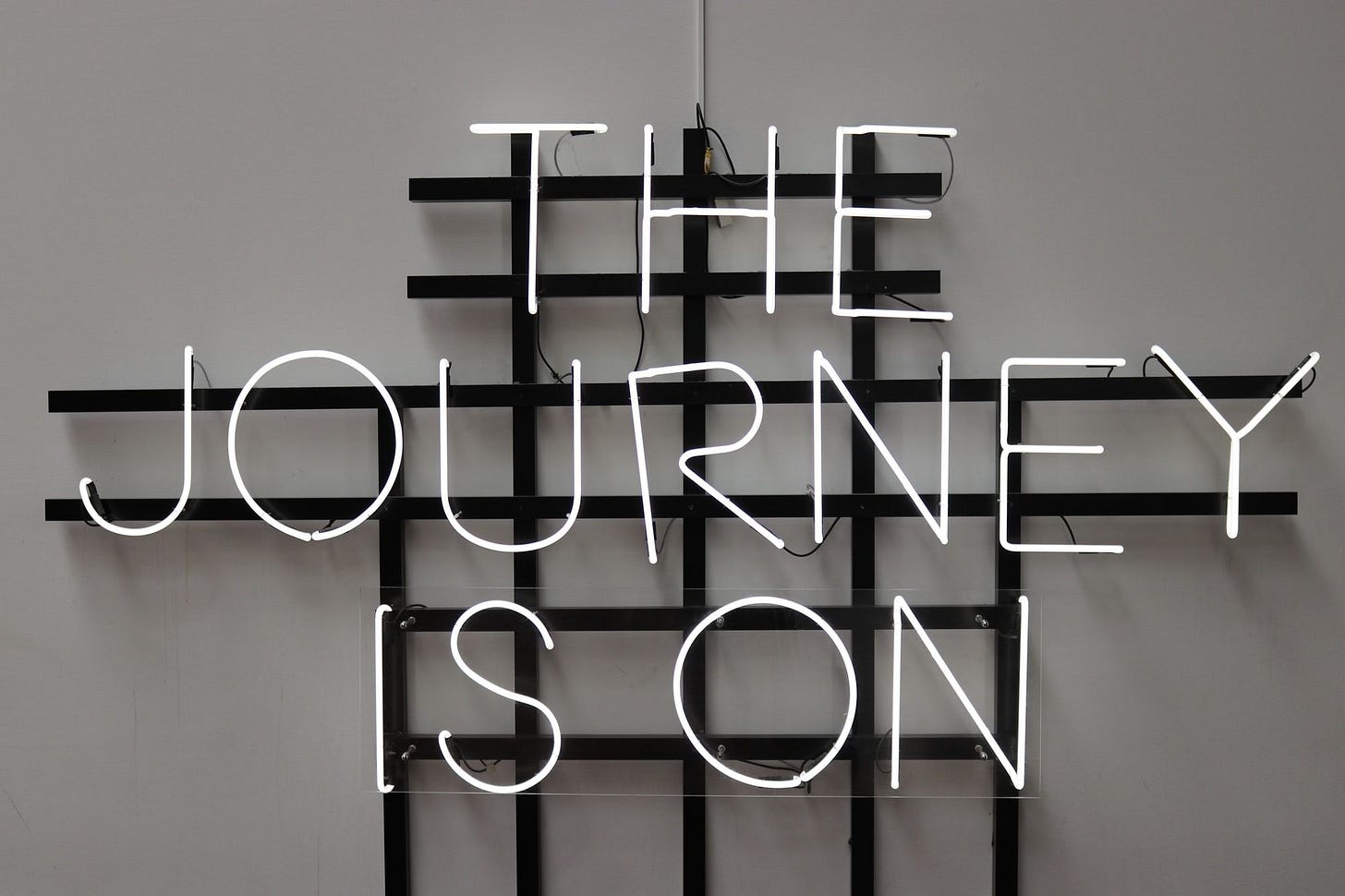 ---
Been a while. It's good to back.
Despite my inclusion above of the fun meme of the unretired GOAT, I am in no way comparing myself to Tom Brady. Let me be perfectly clear about that. But I do have a reason for using the "unretirement" meme, which I hope you'll come to appreciate shortly.
It's been just a few months since I left the corporate world and retired from Eaton Vance/Morgan Stanley at the end of 2021. A self imposed quiet period masked quite a lot of goings on in my life.
First, in mid-January, we left the Boston area and relocated to Upstate New York to be closer to our oldest child who stayed in the area after graduating from Skidmore College.
Then, late in January, my 89 year old father passed away and we spent a good bit of time in San Antonio for the funeral and re-connecting with family, many of whom it had been entirely too long since we'd seen.
Most of February and March were spent laying the groundwork for two separate but related endeavors:
The creation of the Human Enterprise™ Project. You can read about the inspiration for the project HERE on MikeAllison.com. At first, it'll mostly be just my own personal writing, but over time I hope it can grow into a financial wellness and education initiative that offers a new and different way for people to think about how we live, love, learn and invest.... and...

The launch of my new financial planning and investment management firm - New Lantern Advisors. I founded NLA to serve a select group of clients - fellow travelers really - who share the same philosophy as me when it comes to how we view retirement.
Did I retire or not?
Well.... Yes and no.
I retired from corporate life, from over 32 years working for someone else, from the commute, from the grind of responsibility to many, many others, from having little control over the direction of my career.
But... I also retired to something - to pursue my dream of serving others more directly, to leverage my skills and experience and make them accessible and understandable to folks who aren't investment professionals, to speak freely, in my own unfettered voice, to be free to act according to my own vision.
Keep going.
For me, and I suspect many others, retirement isn't about quitting and then resting. It's about giving oneself permission to make a change, to step off the well trodden path and start a new one, to take a break, to downshift, to pivot, to evolve.
The traditional notion of retirement is just one of many transitions in our lives, and what is on the other side of it is just as important as what we leave behind after it.
So I say, don't quit. Start anew. Keep going. Be Warren Buffet. Be Charlie Munger. Be my father who worked as a physician and loved it until he physically couldn't keep practicing medicine. Be my father-in-law who died at 90, going on 65 - still golfing, still skiing, still going to the office and staying active in the family's fourth generation business.
***
So what have I have been doing in retirement?
Just getting started.